http://morecrazyentertainment.com/
AT "MORE CRAZY ENT." WE SCOUT OUT TOP TALENTED ARTIST'S, DJ'S AND SOUND TECHNICIANS.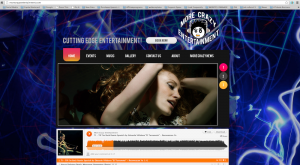 More Crazy Entertainment – Reggaeton Music – Party all over new york By Iyawo yavo
**Buy Now**
▶ http://itunes.apple.com/us/artist/iyawo-yavo/id557665039
▶ https://www.paypal.com/cgi-bin/webscr?cmd=_s-xclick&hosted_button_id=9MFM9KS33MHP6
▶ https://play.google.com/store/music/artist/Iyawo_Yavo?id=Akem7ztsaauhdtjllurftpm4saq&feature=search_result#?t=W251bGwsbnVsbCxudWxsLG51bGwsInNvbmctVHJobjVkaGNzeDVqM2hsYjZmc3lmaHk3YnlxIl0.
▶ http://www.cdbaby.com/AlbumDetails.aspx?AlbumID=iyawoyavo
▶ http://morecrazyentertainment.com/
Social:
▶ http://www.youtube.com/user/MoreCrazyEnt1
▶ https://www.facebook.com/pages/More-Crazy-Entertainment/275858899193947
▶ https://plus.google.com/u/0/b/109469606648357550946/109469606648357550946/posts
▶ https://twitter.com/MoreCrazyEnt
Authorized to use on my behalf: 10/10/12 Published on Oct 9, 2012 by Marko Williamson
▶ http://www.youtube.com/watch?v=ioIojPKM4ac&feature=plcp
▶ http://www.youtube.com/user/Oranjewebdesigns
Tags: Reggaeton "Hip Hop" Camila "MTV Tres" "Tego Calderon" "Julio Voltio" "New Reggaeton 2011" "Wisin Y Yandel Vevo" "Hip Hop 2011" "Calle 13" "Vico C" Alcangel "Wisin Y Yandel Official" "La Mega" "X 96.3" "Hot 97" "Black & Yellow" "J. Alvarez" "Chino Y Nacho" Pitbull Univision "Sony Latin" Omega El Fuerte Fuego "Chosen Few Urbano" "El Que Sabe Sabe" Jamsha Lo On The Floor Tego Calderon "Tego Calderón (Rapper)"
What We Did
Design and create website
set up all social media outlets
set up soundcloud integration
provide webhosting
i am the co owner / founder
add artist to get distributed via itunes, google play, amazon music etc.